YALA ROCK ( 20 min Boating Time and 24 m Depth )
One of Welligama most impressive dive site. Big rock formations rise up from 20 m to highest peak just 5 m below the surface.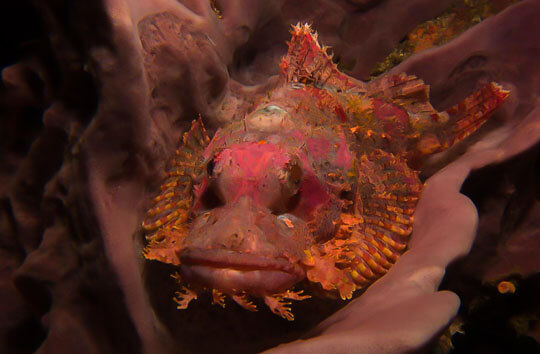 Yala Rock offers adventurous swim throughs provided by little caves. There are Stone and Lion-fishes along the rocks.

Turtles and Lobsters also can be spotted during the dive. To be surrounded by a big school of Fusiliers and Snappers, during the safety stop, on the top of the mountain is a great experience.

The prime season to dive at Yala Rock is December through April. The best period to encounter dolphins and sharks is November to mid-April. The average water temperature is and the same as the average air temperature, 27C/81F.