PATCH POINT ( 30 min Boating Time and 20 m Depth )
Patch Point is a dive site also known as 'Prince Heinrichs Patch (PHP) in the maritime charts of Sri Lanka. This dive site is located south east of Weligama Bay and 3 km in front of Mirissa Beach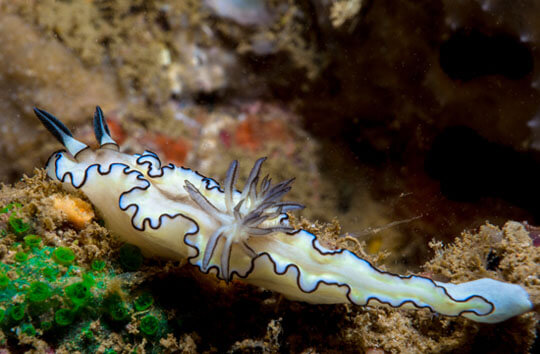 From the old days, small round rocks are spreading all over the place. Merchant ships arrived at this area and throw over board this stones they were carrying, to replace them with spicy for europe.

Patch Point has a great marine life and is the home of Powder Blue Surgenfishes, Clown Triggerfishes, Honeycomb Moray Eels, Stingrays and many others underwater animals.

The best time for diving at Patch Point is December through April. The best period to encounter dolphins and sharks is November to mid-April. The average water temperature is the same as the average air temperature, 27C/81F.