NOISY ROCK ( 20 min Boating Time and 20 m Depth )
Most swim throughs and little caves are located in this area. The rocky caves also house a wide variety of exotic fish including Lionfish, Pufferfish, Glassfish and Small Barracudas.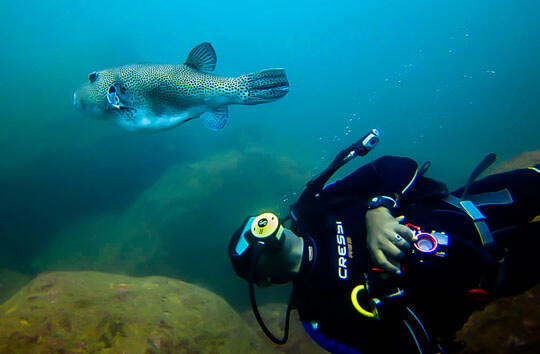 Home to a large variety of marine life including a number of Nudibranch varieties, diving around BNoisy Rock can also bring the divers up close to a large number of Giant Morays, Cleaner Shrips, Yellow Margin Morays, Nudibranchs Sea Slugs, Lionfish, Giant Pufferfish, Sweepers (Glassfish), small Barracuda and Honeycomb Morays while Mantas and Raysglide by.